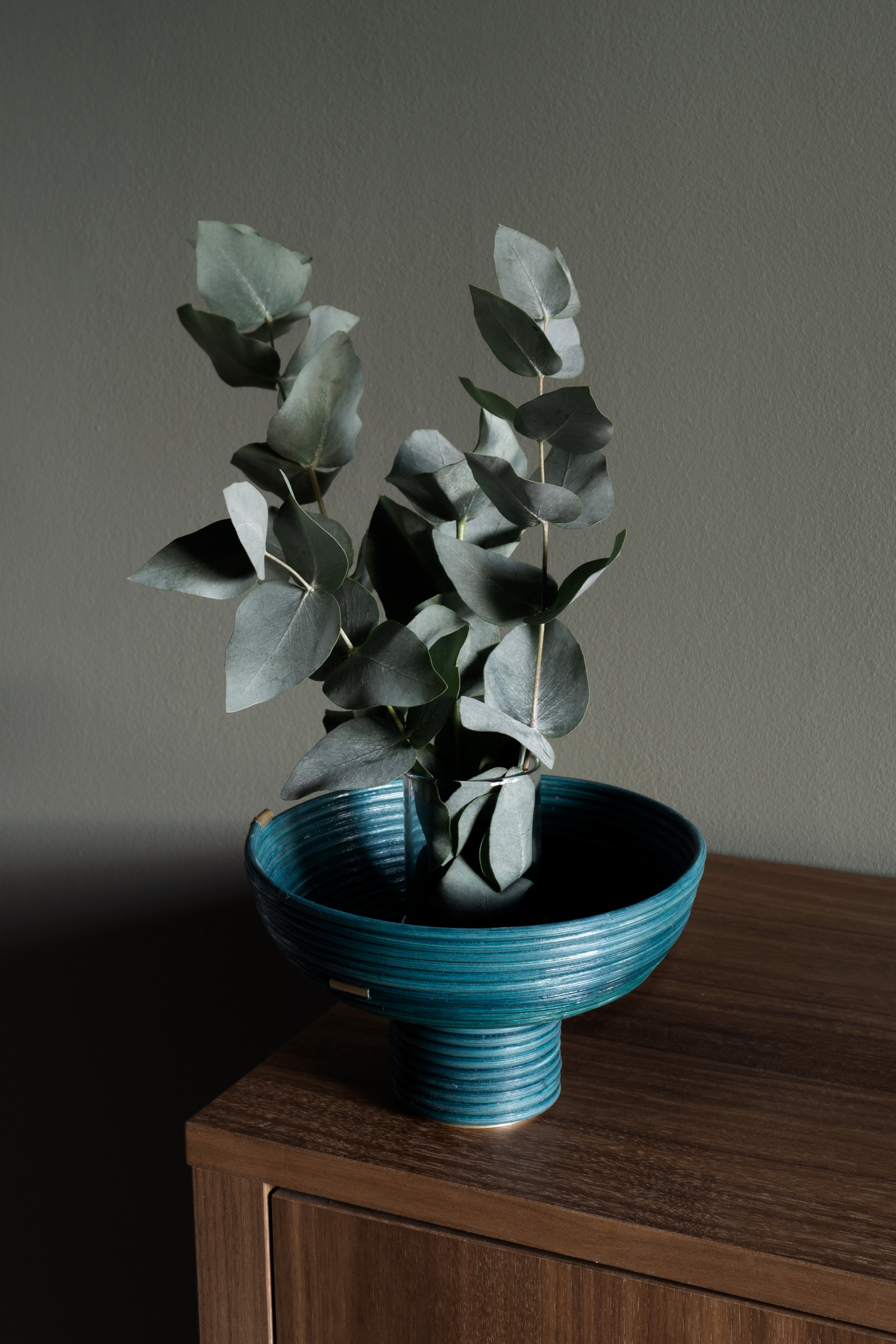 VIRA Vase


With the ongoing research and experiments with this technique, one of the outcomes was Vira vase, launched for the Takeway Market during

@sthlmcraftweek

@galleriduerr

in collaboration with @seartgroup.

Vira stems from the traditional technique of winding rattan strips around cane furniture, disguising the joints and reinforcing the structure, becoming a decorative feature. Small curved brass tubes were used as a connection detail on the coiled rattan strips.

As the flowers age in the vase, a transition is made from the initial glass vessel holding the fresh flower, to the bowl-like rattan vessel, cradling the fallen petals or leaves.
2021 / Rattan, aluminium, copper, brass.